8- Order support
How to order support
Anytime, you can decide to order a support product in the shop of your "Plans & Billing" page. Our team will get in contact with you to book a meeting to understand your needs and adapt the relevant configuration.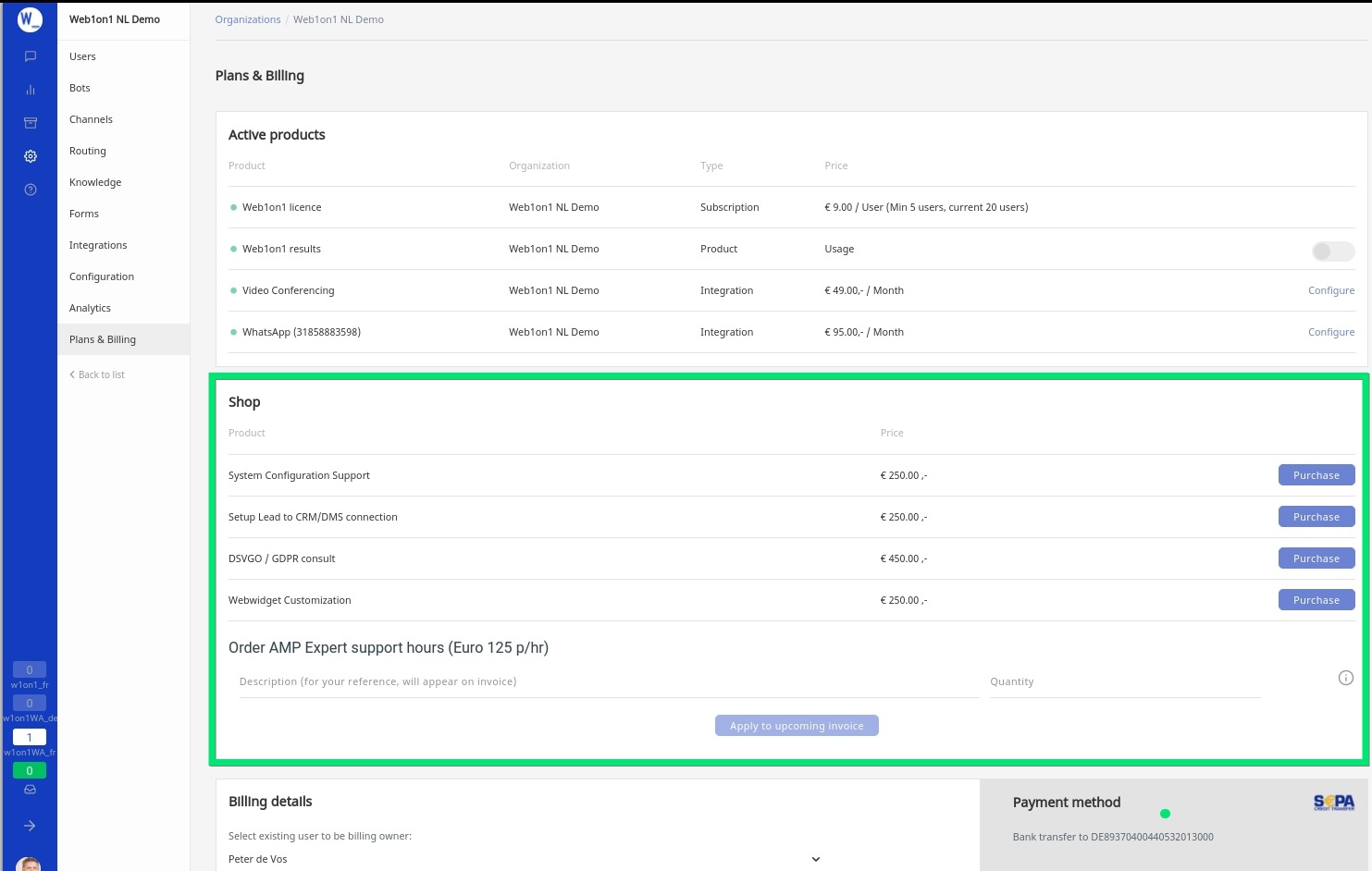 Details & prices
See page Web1on1 Products and Services Catalog (section "Professional Services")
Your AMP Expert will agree the required hours needed upfront so you can order the support via the Plans and Billing section.
---
---