Commenting or liking a Result-message
Are you reading a conversation with a Result-message submitted to it? Are you impressed or would you like to see changes?
Well you can share your opinion.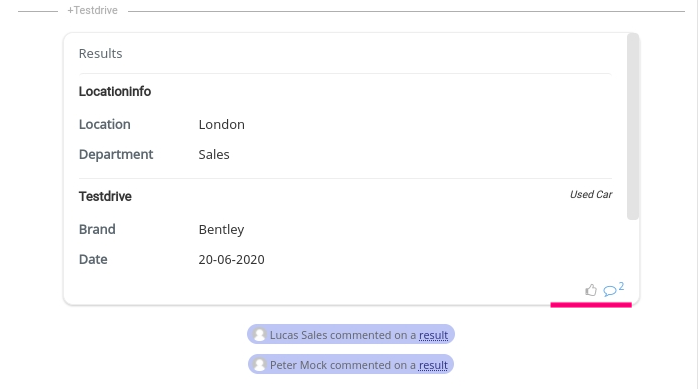 Expanded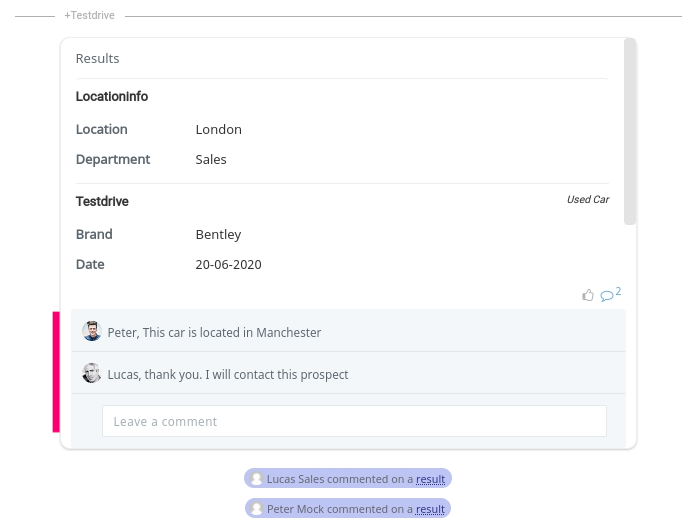 In a way it is a conversation about a conversation.
Your colleague creating the result will be informed of your comment via their inbox. Once she responds you, in turn will be informed of their feedback.
---
---