Commenting or liking a Chat result
Are you reading a conversation with a Result attached to it?
Are you happy with what you are reading, or would you like to see changes?
Please share your opinion with us!
We need your feedback, and here is why:
It's the easiest and most direct way to let us know what you are happy about and what you want us to improve
We process your feedback, either by improving your knowledge base or by instructing our agents
It will help us to improve our quality processes
it is our only way for us to keep track of your feedback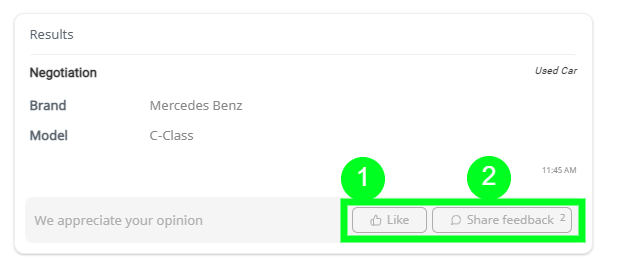 "Like" will send a compliment to the result creator (the agent who performed the conversation)
Do you want to share feedback? Enter your message after clicking the button. The 2 is an indication that there are 2 messages in this feedback.
This is what looks like when you click on it.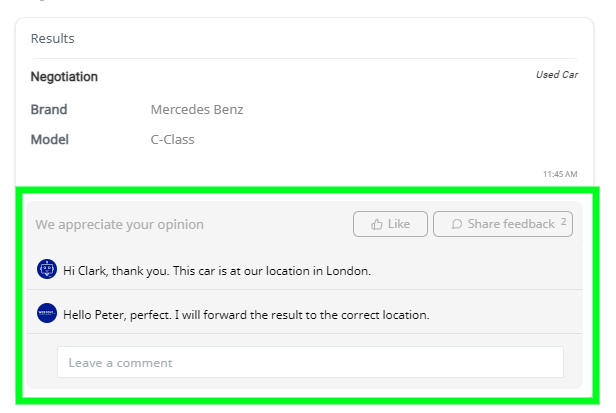 In a way, you can see it as a 'conversation about a conversation'.
What will happen after your comment:
Your colleague, or the agent who created the result,  will get a notification of your comment in their inbox. Once he or she responds to your comment, you also be notified via your inbox. 
Also a Web1on1 Quality Coordinator will view your comment and take any necessary action like adding or adjusting knowledge base articles.
---
---