Adding Potential MACs and Employees to your dashboard
Monthly Active Contacts
On you Company Dashboard you will see a graph displaying the total number of Monthly Active Contacts (MACs). They are all the contacts who chose to reach out to you via messaging instead of calling or emailing during the last 9 months.
The graph looks something like this: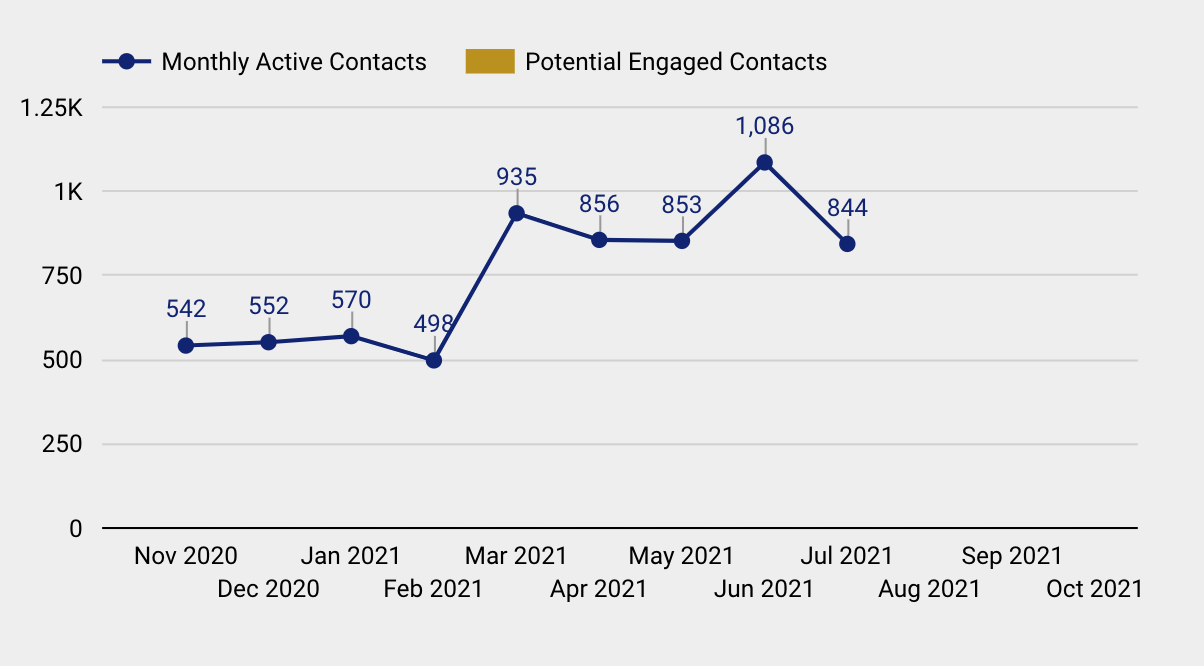 Although it is informative it does not tell you the whole story. How many people does your company engage in a given month in total? So, Across all channels?
That would show the relative importance and over time the growth of messaging versus the traditional channels.
See the difference this makes?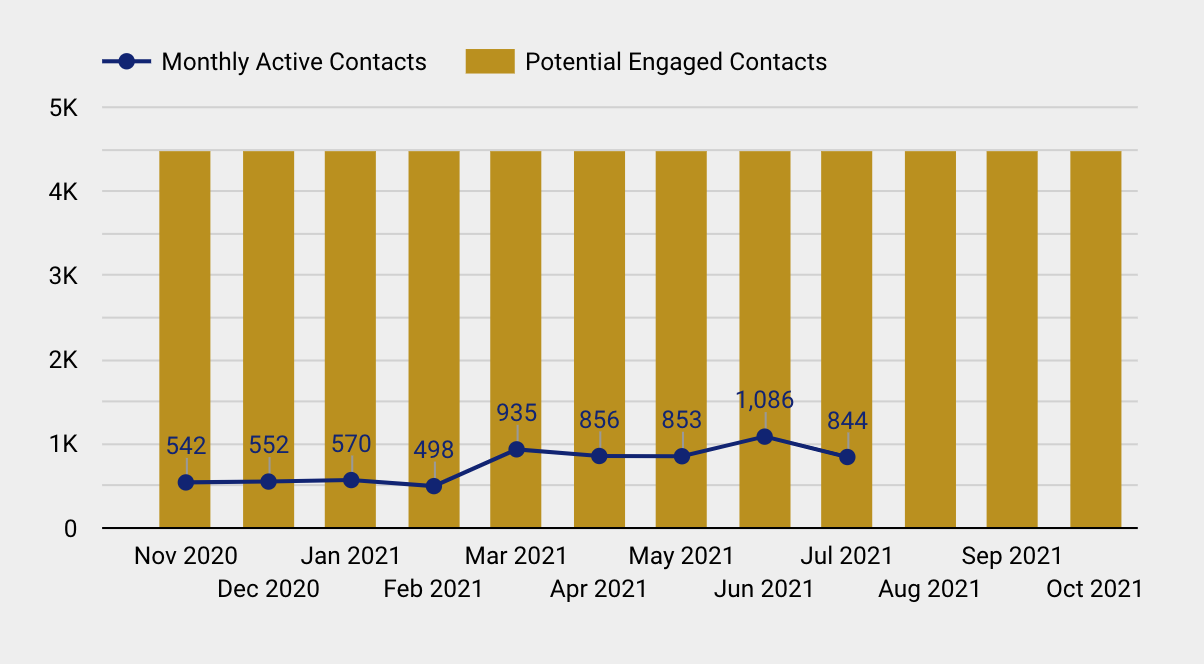 Same trend line, different story! The growth potential of Messaging is enormous since only roughly 17% of all potential contacts are communicating through messaging channels.
Messaging engaged Co-workers
Same goes for the Messaging Engaged Employees. How is active on Messaging out of the potentially active co-workers?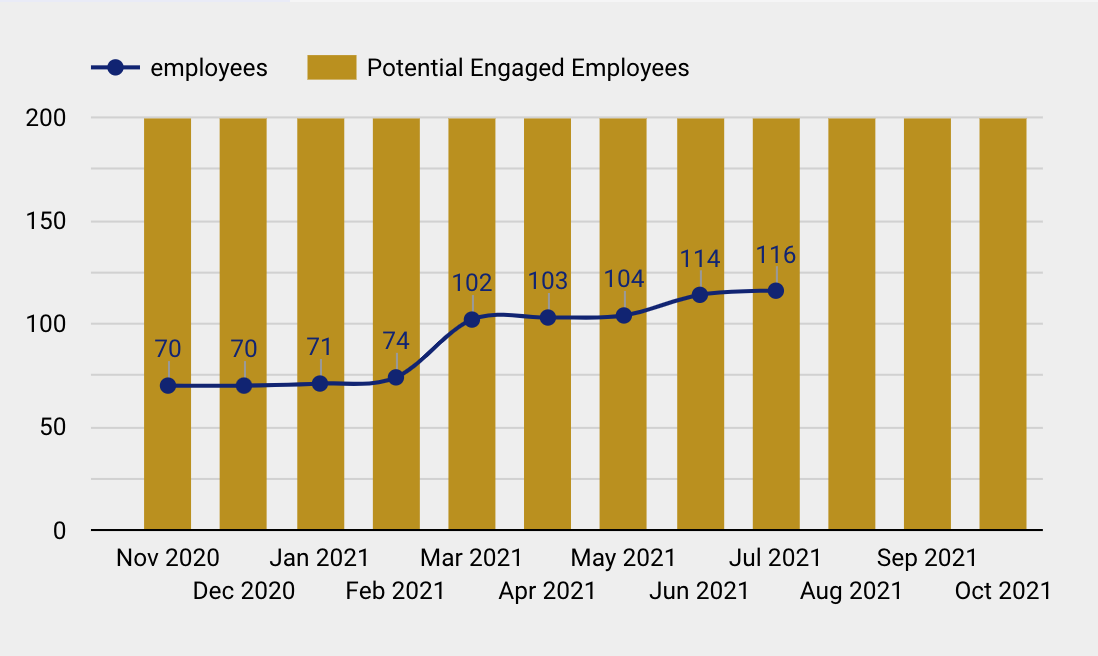 How to read?
116 out of potentially 200 co-workers were active on your companies messaging channels in July 2021.
Adding your numbers to the dashboard
In Organisation Configuration select > Meta Variables in right hand menu.
Add 2 new meta variables and their values
totalcontacts
totalemployees
And hit: Save changes.
Do you want to add seasonality?

You can by entering comma separated values (up to 12)

Example:
4000, 4500, 5000, 4250, etc
How to count Potentially Monthly Active Contacts (MACs)
This is the total of contacts that engages with your company on a monthly basis. Currently then will mostly be calling or emailing you. To track our Conversational dealership progress simply count:
Total of Service appointments handled per month
+ Total of inbound leads per month
enter this number in the totalcontacts value field
How to count Messaging Engaged Employees
This is the total of employees that could potentially be active via messaging. For a dealership this is typically:
All Service Advisors (and their Managers)
+ All Sales Advisors (and their Managers)
+ Customer contact employees
+ And optionally all Mechanics ... If you want them to share updates and pictures /videos.
---
---