Plans & Billing page
You can manage your subscriptions online. Manage your payment method and download your latest invoices.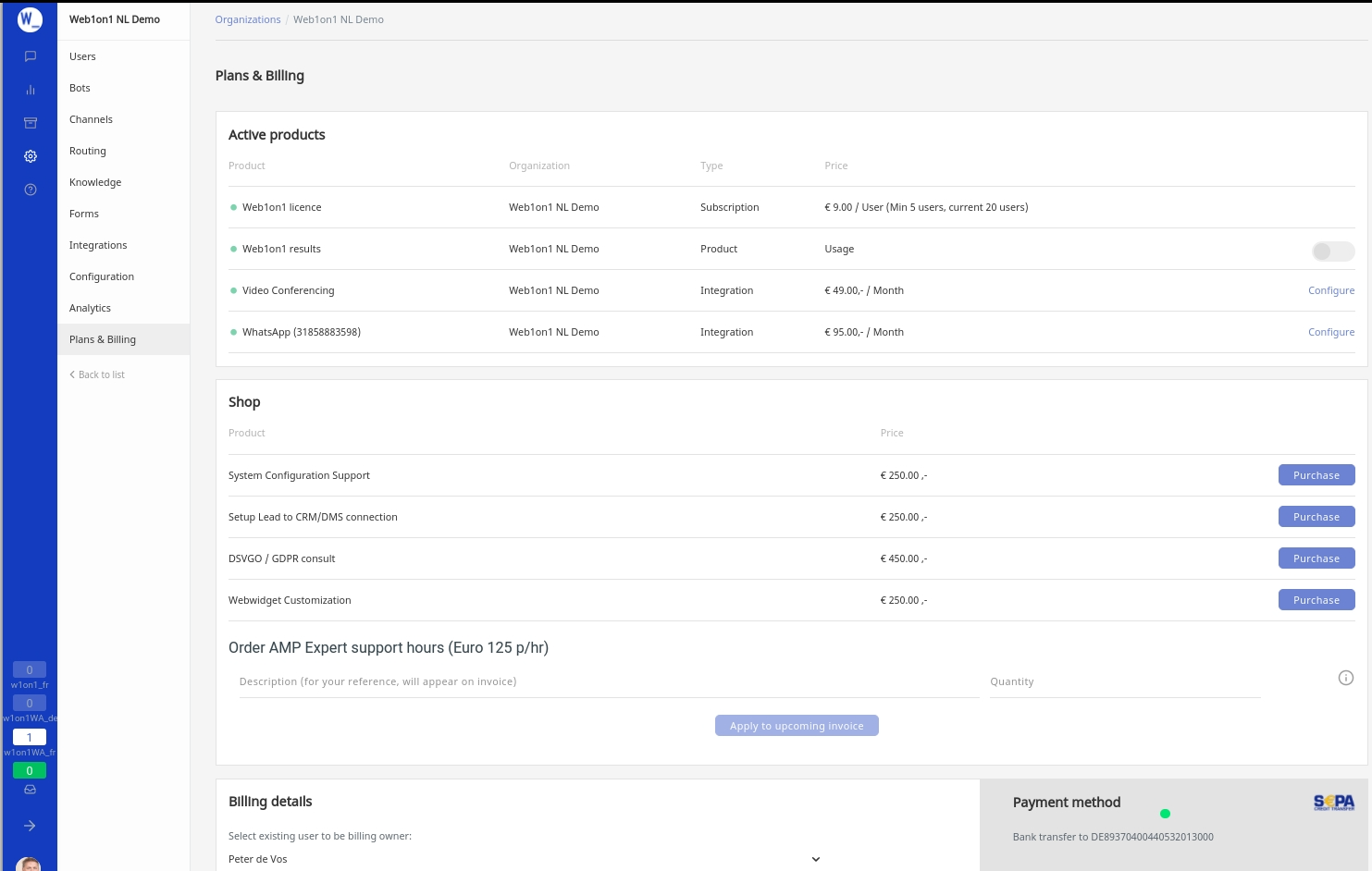 Choose your payment method
Web1on1 offers you 3 payment methods: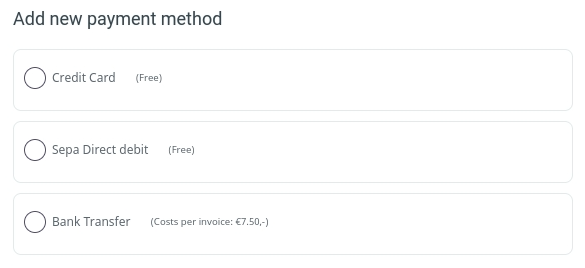 Click on "Edit payment method" to choose your preferred option

Subscriptions prepaid, Metered services post paid
Monthly recurring fees are invoiced in advance. This applies to the following products:
Automotive Messaging Platform Licenses
WhatsApp Business Integration
Video Call Addon.
All metered services are invoiced post paid.
Known issues with Stripe generated invoice
We have noticed 2 elements on the invoice we would like addressed by Stripe

1. the period Is always the entire month (from first to last day) independent of what is displayed here, this is merely the day your account was migrated to the Stripe system. Stripe only knows you from that day forward. So next month this will be an entire month
2. the flat fee count = 0 -This should be 1 in our mind. But this just the way Stripe displays this because of the combination result and flat fee. We have informed Stripe, the agree and this is forwarded to their tech team. So it will be solved eventually.
---
---