Creating a new chat / contact
Sometimes you are the one to initiate a conversation. This is easy if the targeted Contact is already in your companies contactlist.
Just search for their name, email or phone number

But what if they are not?
Easy, just hit the plus icon, a popup will appear allowing to you enter contact details, choose one of the available touchpoints and type your message.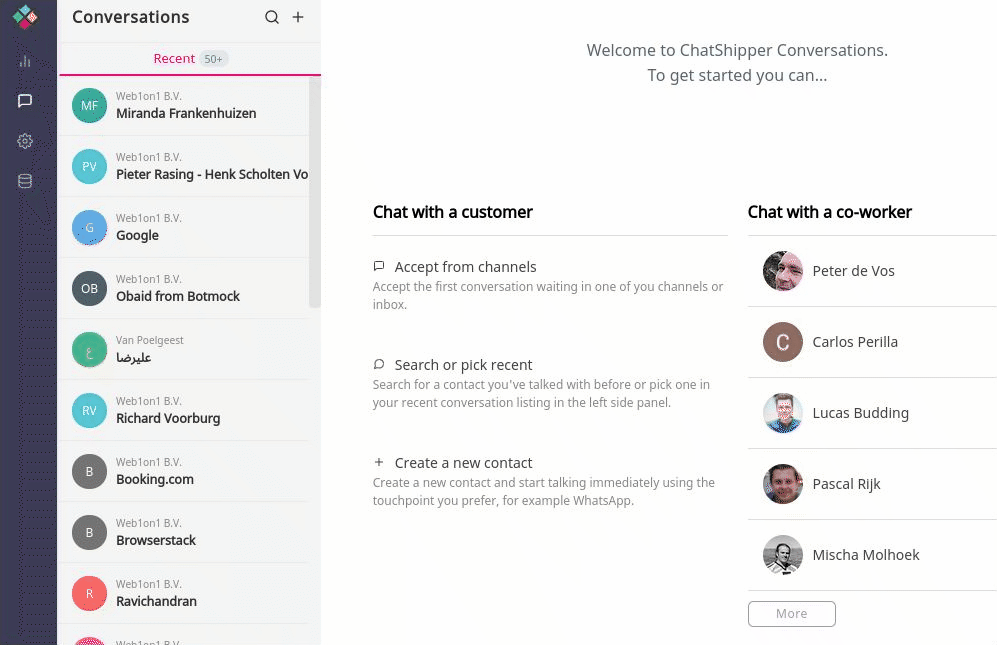 ---
---