Web1on1 Mobile App
Web1on1 is available for mobile users. Not as a classic Android or IoS Apple App via the their App stores, but as a Progressive Web App (PWA). No need to install. Just login via your mobile browser and install the link to your homepage.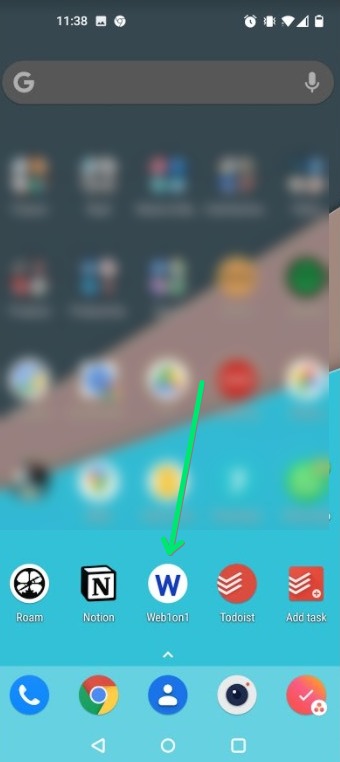 Advantage of a PWA?

No app installation needed
How to add icon to homescreen (Android)
Just go to app.web1on1.chat on your mobile and you will be prompted to add Web1on1 to your homescreen.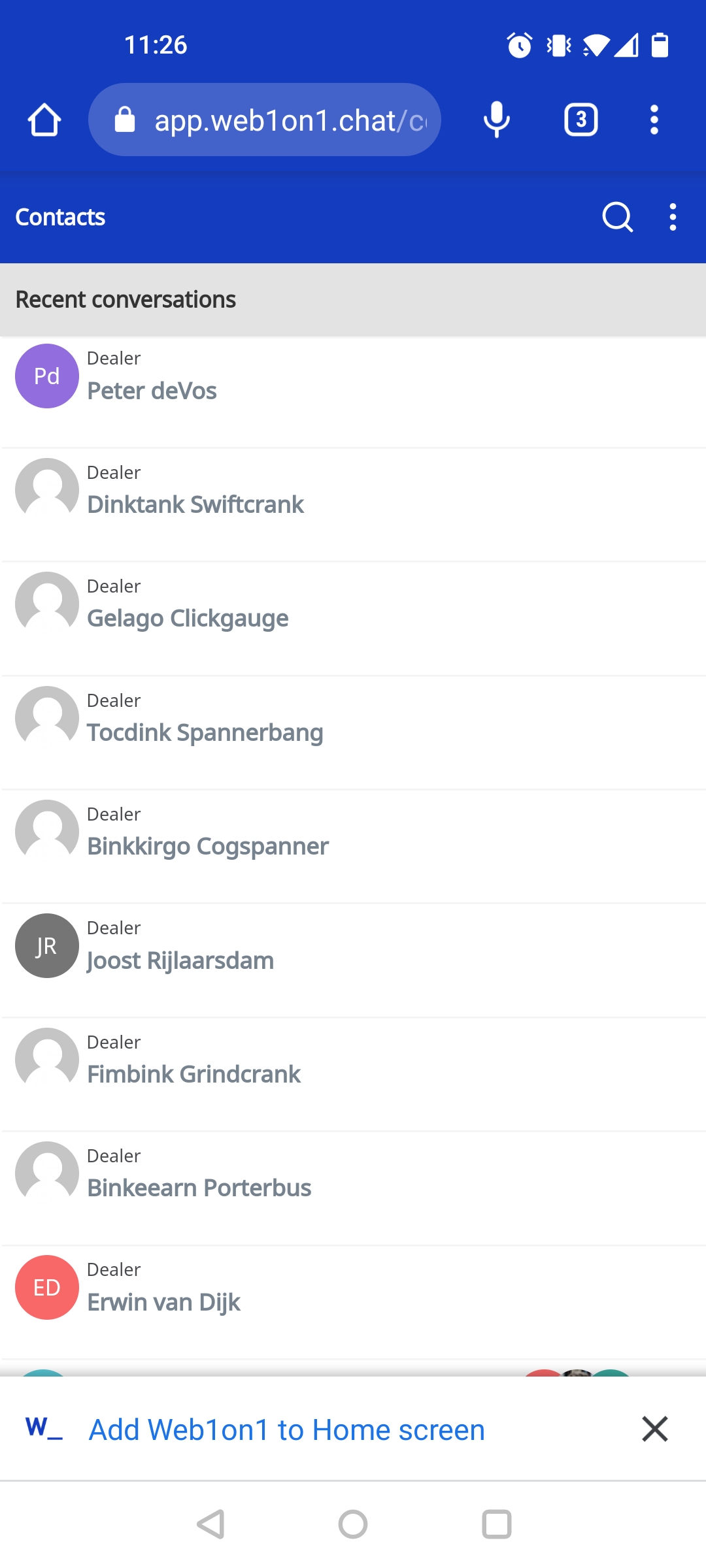 How to Add to Apple homescreen (Apple Safari)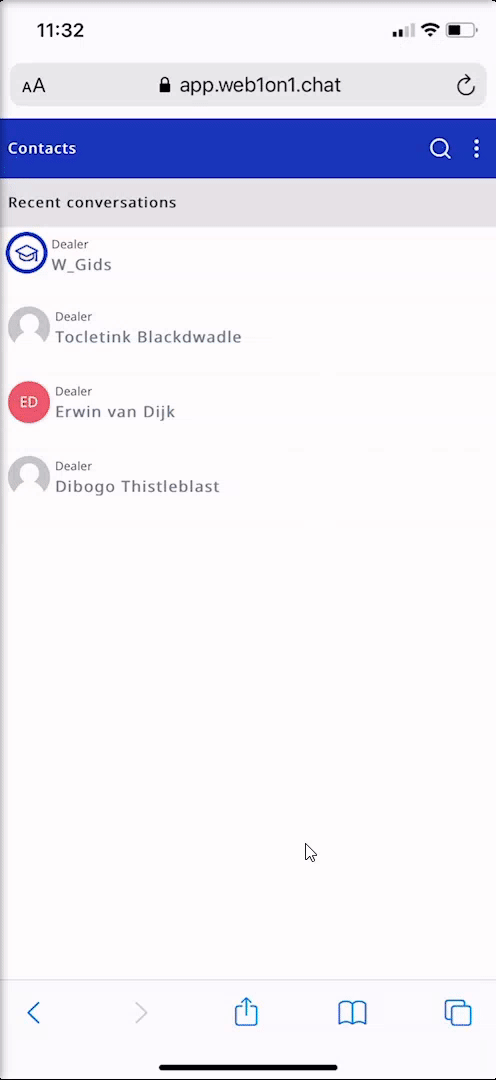 Features
Participate in assigned conversations
Start conversations with known contact
Start Video Chat during a conversation
Taking conversations
You will
Follow conversations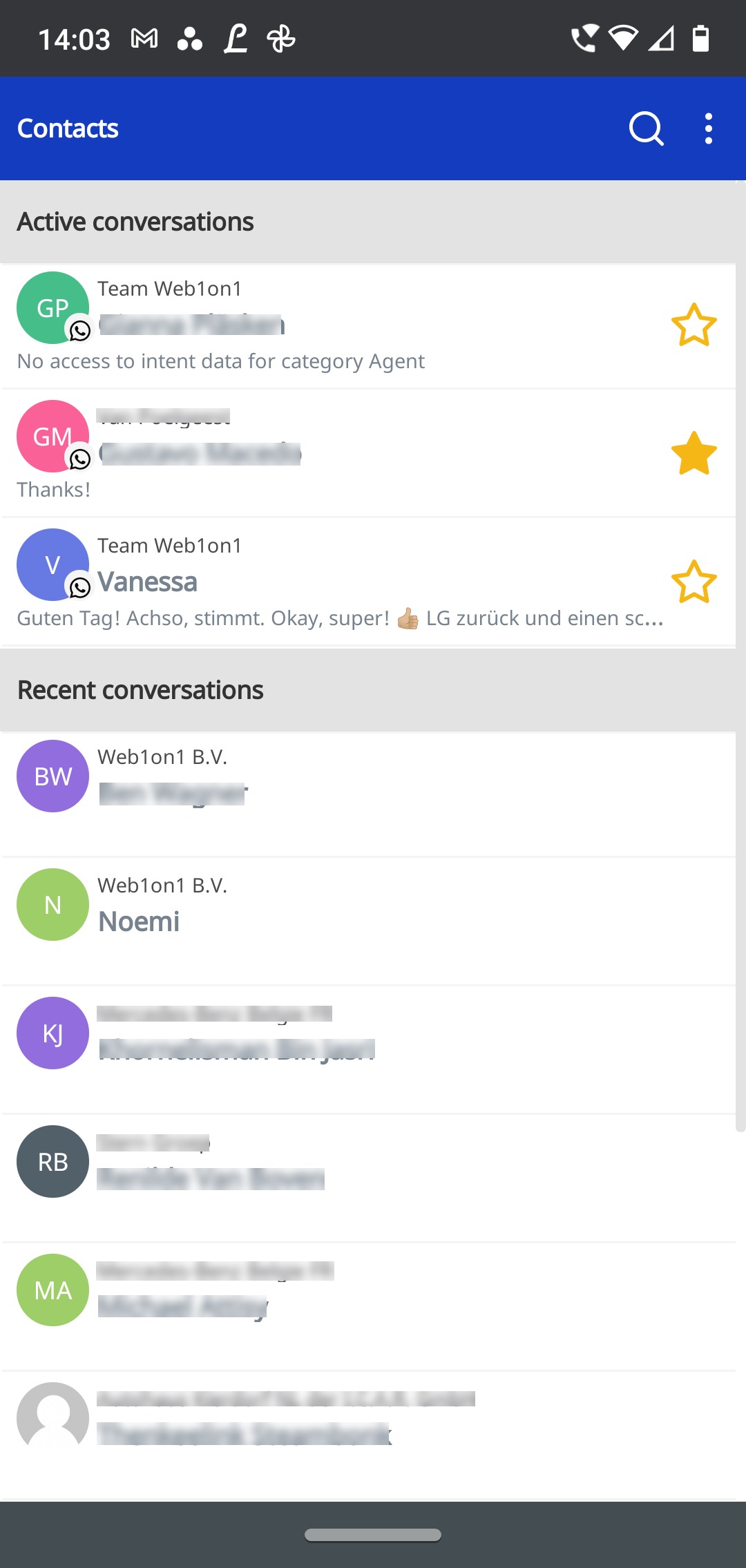 Get notifications
Web1on1 will notify you of incoming conversations. To get notified of incoming conversations. Head over to: Settings > Preferences (footer menu) and Switch on: Inbox notification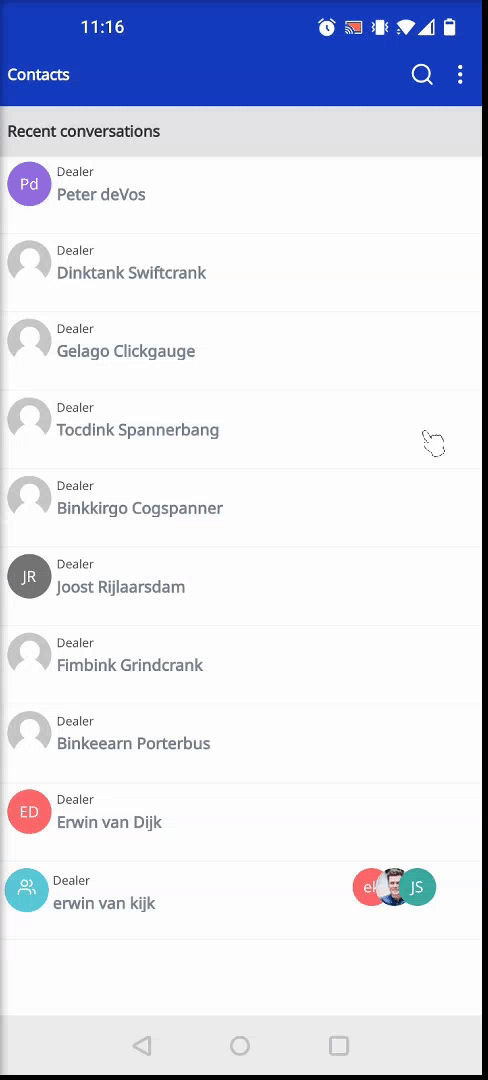 Android - push notifications
On android phone you will receive push notifications
Apple - Sms Notification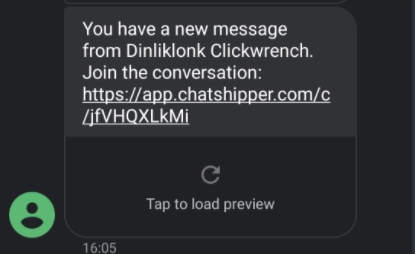 Strong point of having a App is that everyone in your company can Whatsapp or Messenger with , It is from the Same number, Your are GDPR compliant. Transparency ..........
Video Chat
The Web1on1 mobile App allows you to start a Video Chat (Add-on). You can start a video chat from the + menu.
Open a contact conversation.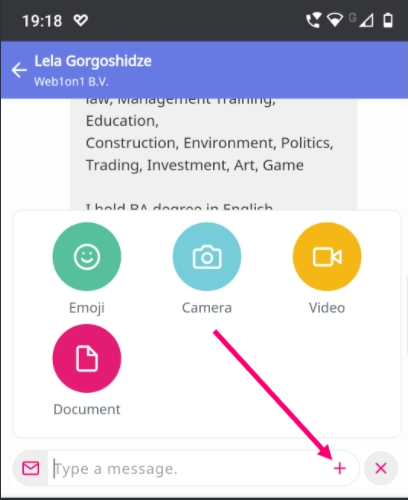 Use for demo
Switch between front - and back camera.
Switch between desktop and mobile ... so start a conversation on your desktop and then continue it via your mobile to Show-and-tell
What it can do
Notify you of conversations that are assigned to you
What it can not do
Use channels
Cannot take incoming Live Chat from Channels (unless they are assigned to you).
---
---