Create & use QR codes (WhatsApp)
Create & use QR codes
QR codes can be used to link the offline world with the online world. By scanning a QR code with your mobile phone, you will be directed to a URL.
How to create QR codes & link to WhatsApp
If you have WhatsApp installed on the Web1on1 platform, you can create special WhatsApp QR codes with specific predefined sentences. These sentences can be recognized by the WhatsApp Dispatcher Bot, which will then set the right location & department and route the conversation to the relevant inbox.
You can create free QR codes by going to https://www.qrcode-monkey.com/ and https://www.qr-code-generator.com/.
Just put the URL and these tools will create the QR Code for you.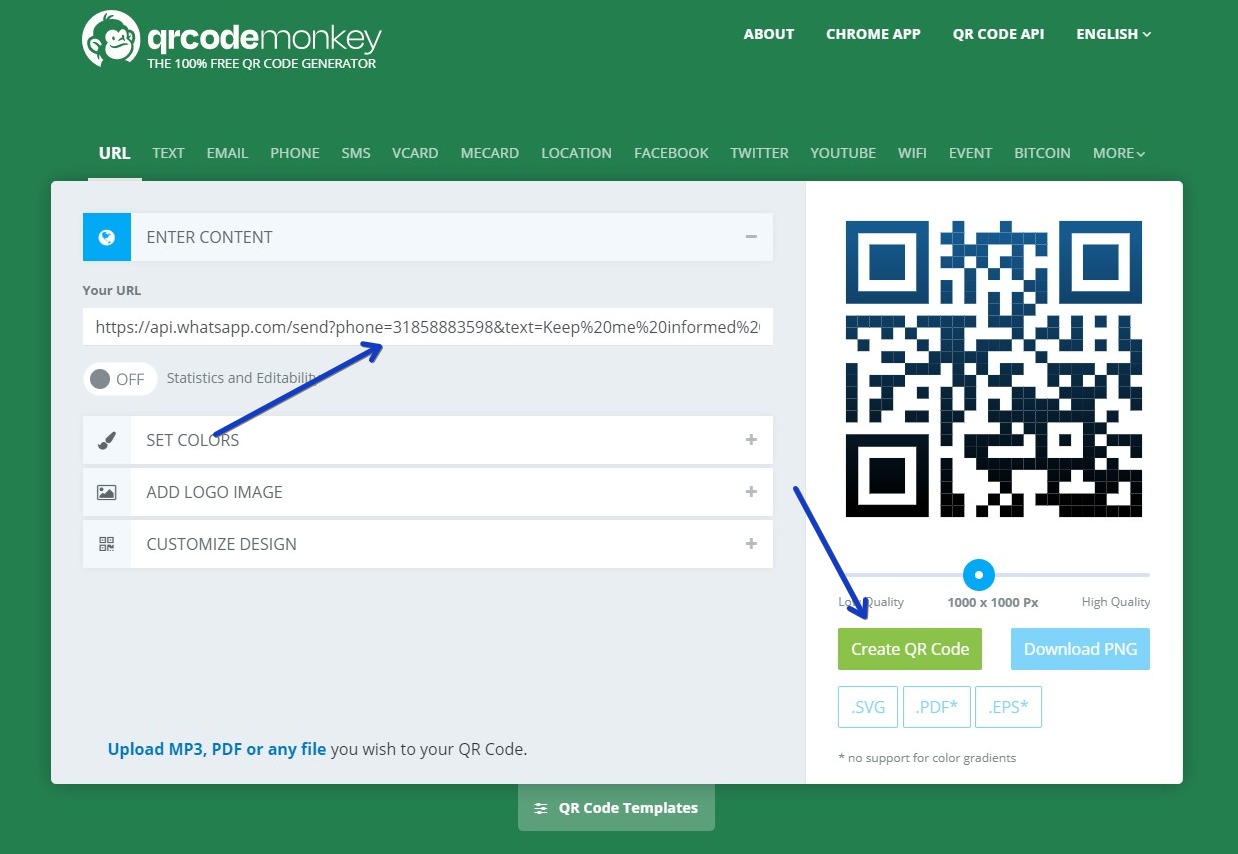 Use-Case: Start WhatsApp conversation & direct routing
By putting a QR code on the frond desk saying "Do you want to keep informed via WhatsApp?, Scan this QR code and send us your licenseplate" clients can easily start a WhatsApp conversation with your service team.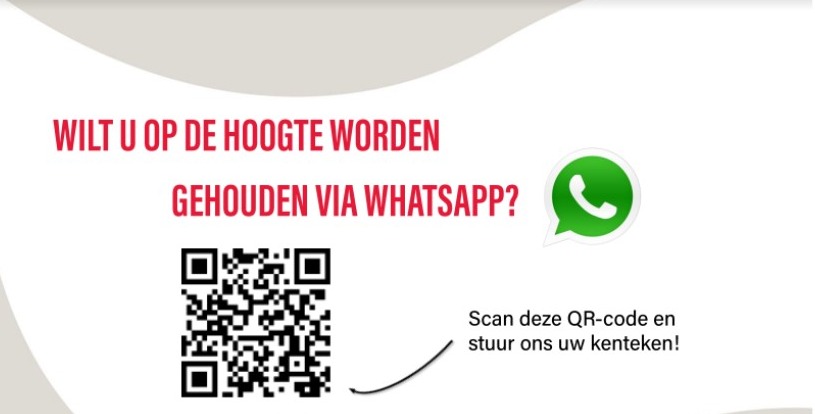 Use-Case: Direct contact with sales advisors
Using QR codes makes it really easy for clients to contact specific sales advisors via WhatsApp. These QR codes can be used on Business cards etc.
Just click on the Copy Link in your personal settings (see video below) and create a QR code by using this URL in free tools such as https://www.qrcode-monkey.com/ and https://www.qr-code-generator.com/.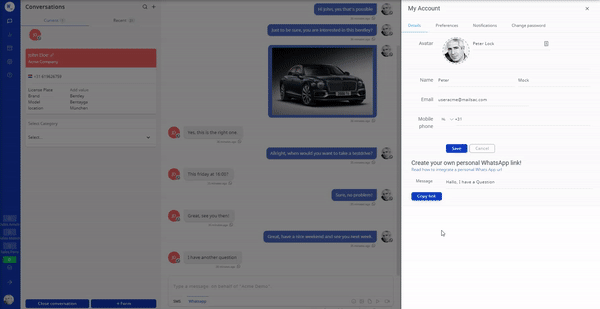 The advantage of using this option?
You are actively promoting WhatsApp communications with your company (which beats emailing and calling, right?)
Your company's WhatsApp number will be added to your clients' contact list. Making it easier for them to reach out to you in the future.
Convenient 1-on-1 conversations. To help you speed up your sales / service process.
---
---