0- Create a trial account
Welcome to the Get Started section.
If your organization is not created in Web1on1 app yet, now is the time.
Ready?
You can create a trial account by chatting to our "trial account Assistant" it will collect some relevant data from you (contact details, company details & accepting terms & conditions) and will create your account for you.
So sit back, relax and let the onboarding Assistant guide you :)
To start the signup, please select your language among the following links:
(make sure you are not already logged in the app, if so, please log-out first).
How to complete the signup?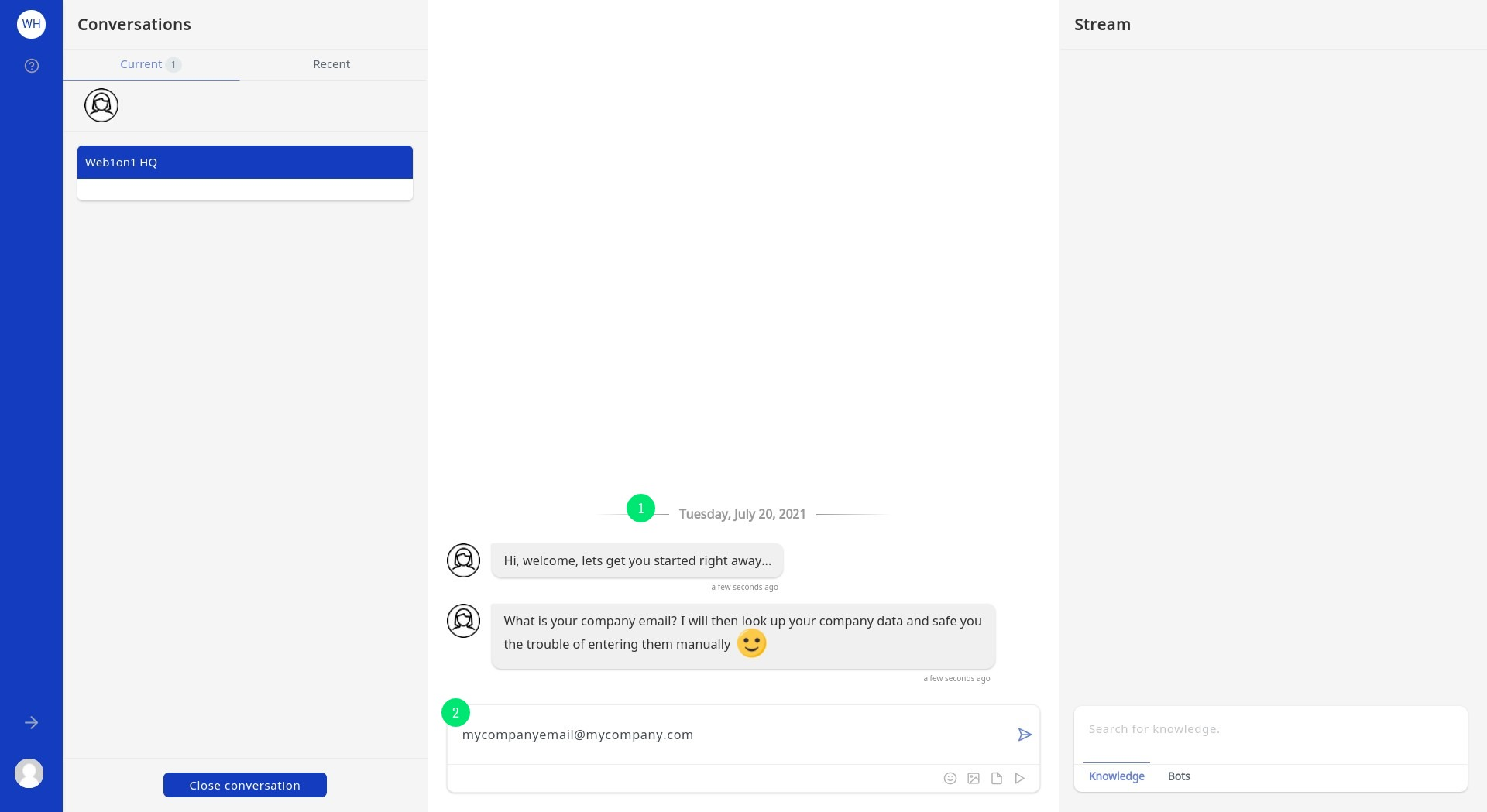 (click on the image to see it full screen)
Read the conversation displayed in the central part
Type your answers, and press Enter to send them
---
---