Conversation sharing - collaborative messaging between organisations
Web1on1 facilitates a nifty method for different organisations to collaborate and or to share conversations.
The use case for this would be:
A Car Brand wanting to allow it´s dealer organisations to access specific conversations of that Brand.
This is how that works.
From the user perspective
A user trying to access an (initially) unauthorized conversation can request partner access:

He/she will receive an inbox notification for the conversation after approval:

From the sharing organisations perspective
Pending partner requests can be seen as "pending in partner list: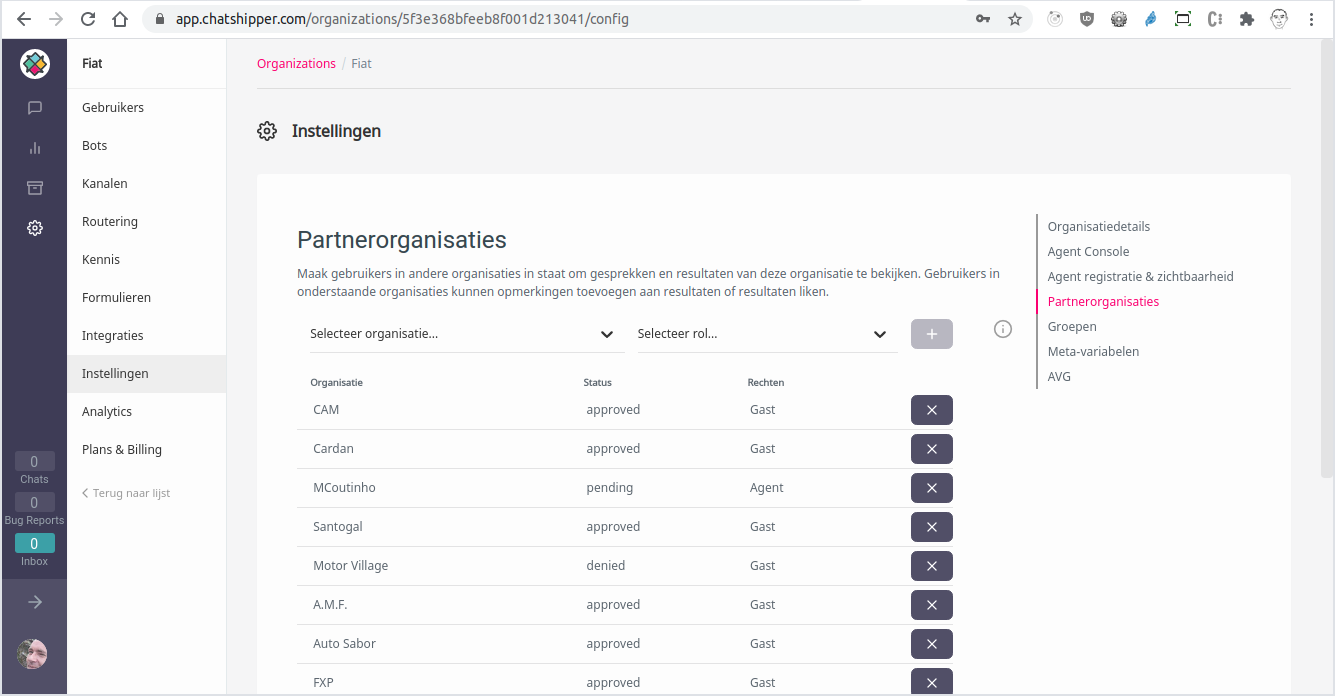 A bot will notify a specified channel where assigned user can pick up the conversation.

After clicking 'Approve', the partner is added to the originating organization (and the user inbox notified):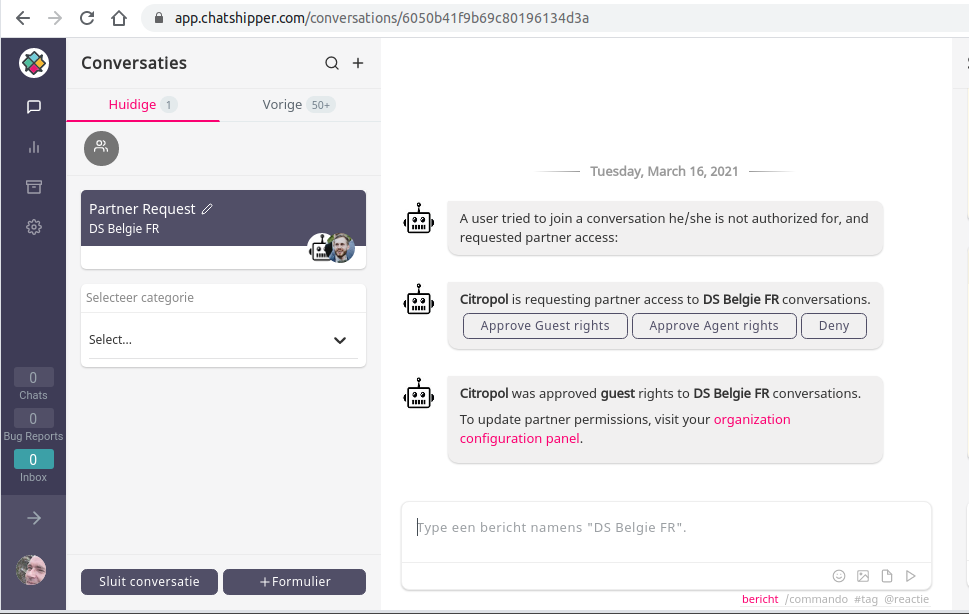 In addition, Admin users can always fetch a list of all pending partner requests by starting a conversation with the bot. Go to the Bot directory, find the "Partner Request" bot and click the chat icon: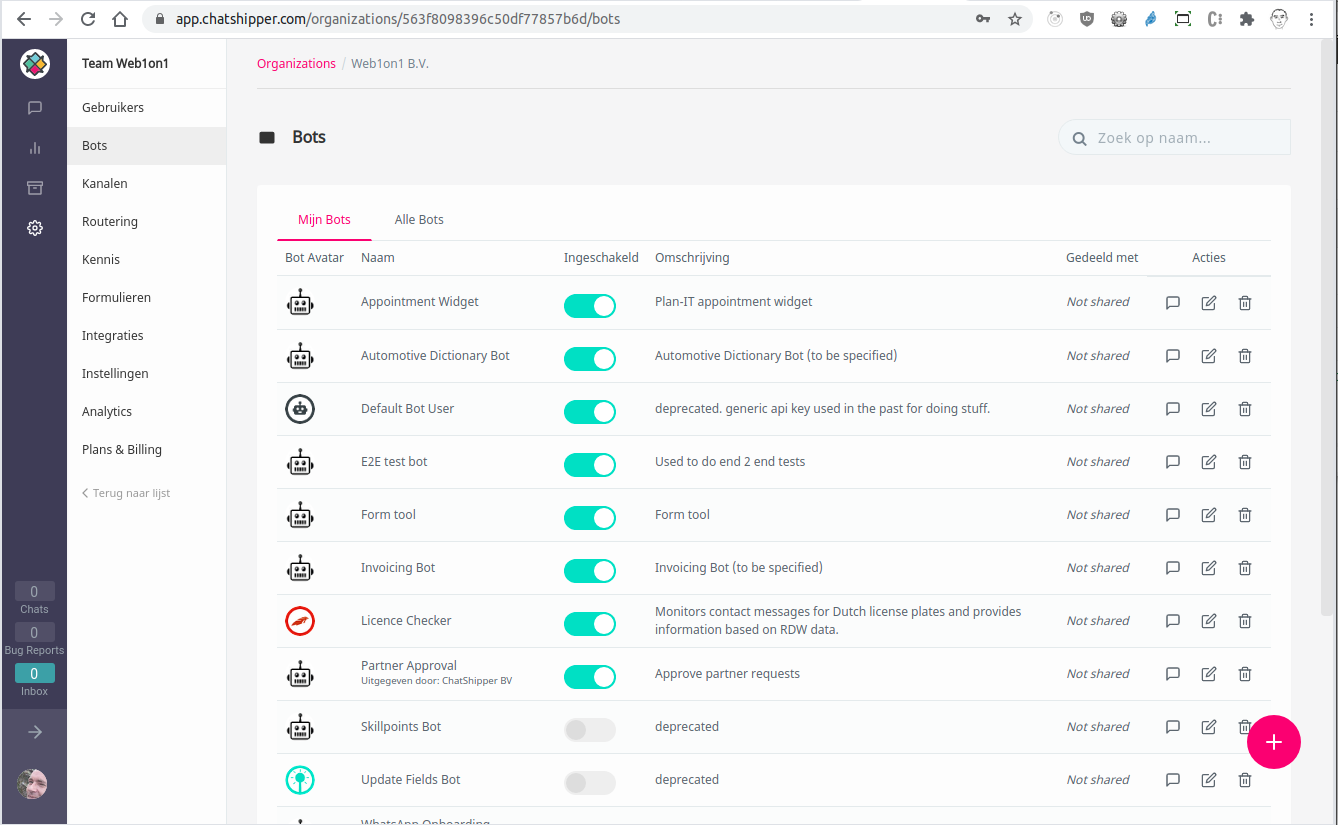 This will start a new conversation with the bot, and it will provide you with a full listing: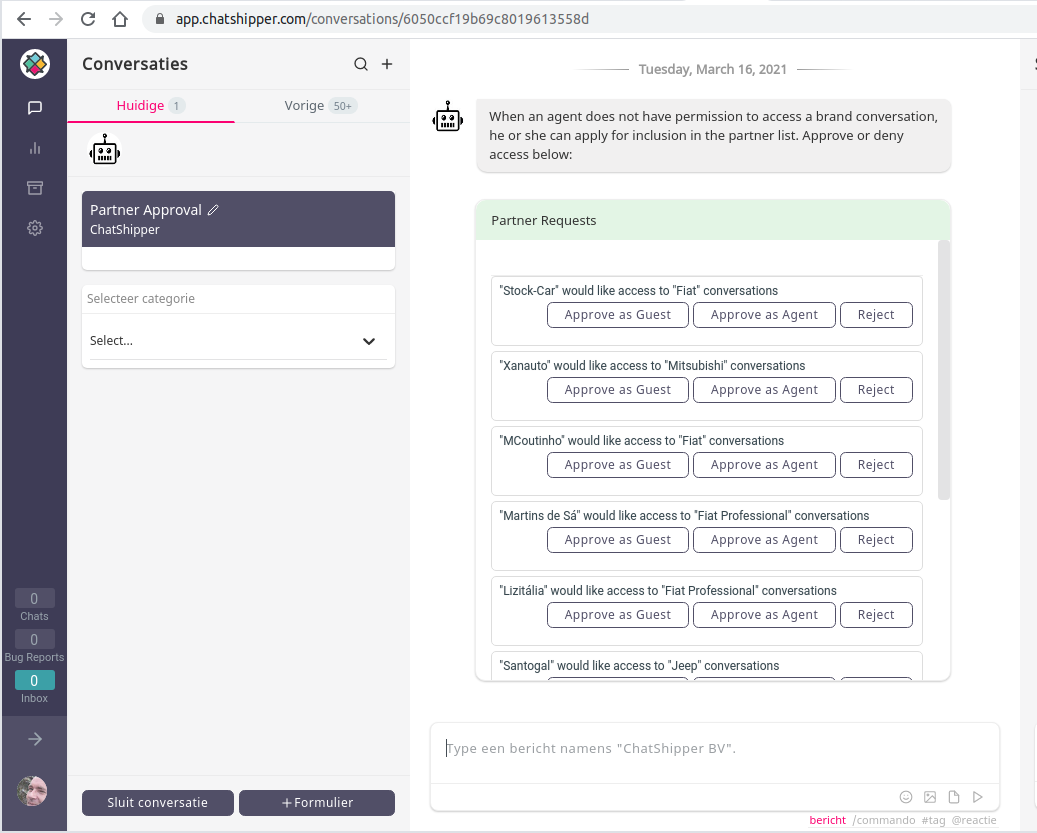 Simply click one of the Approve buttons to add the requesting partner to an organization.
---
---