Set the Webwidget live
Get your Web1on1 tag
To obtain your Web1on1 tag, login to Web1on1 as an Admin and click on the settings icon in the left navigation bar. Then head over to: Integrations to switch on: the Web Widget.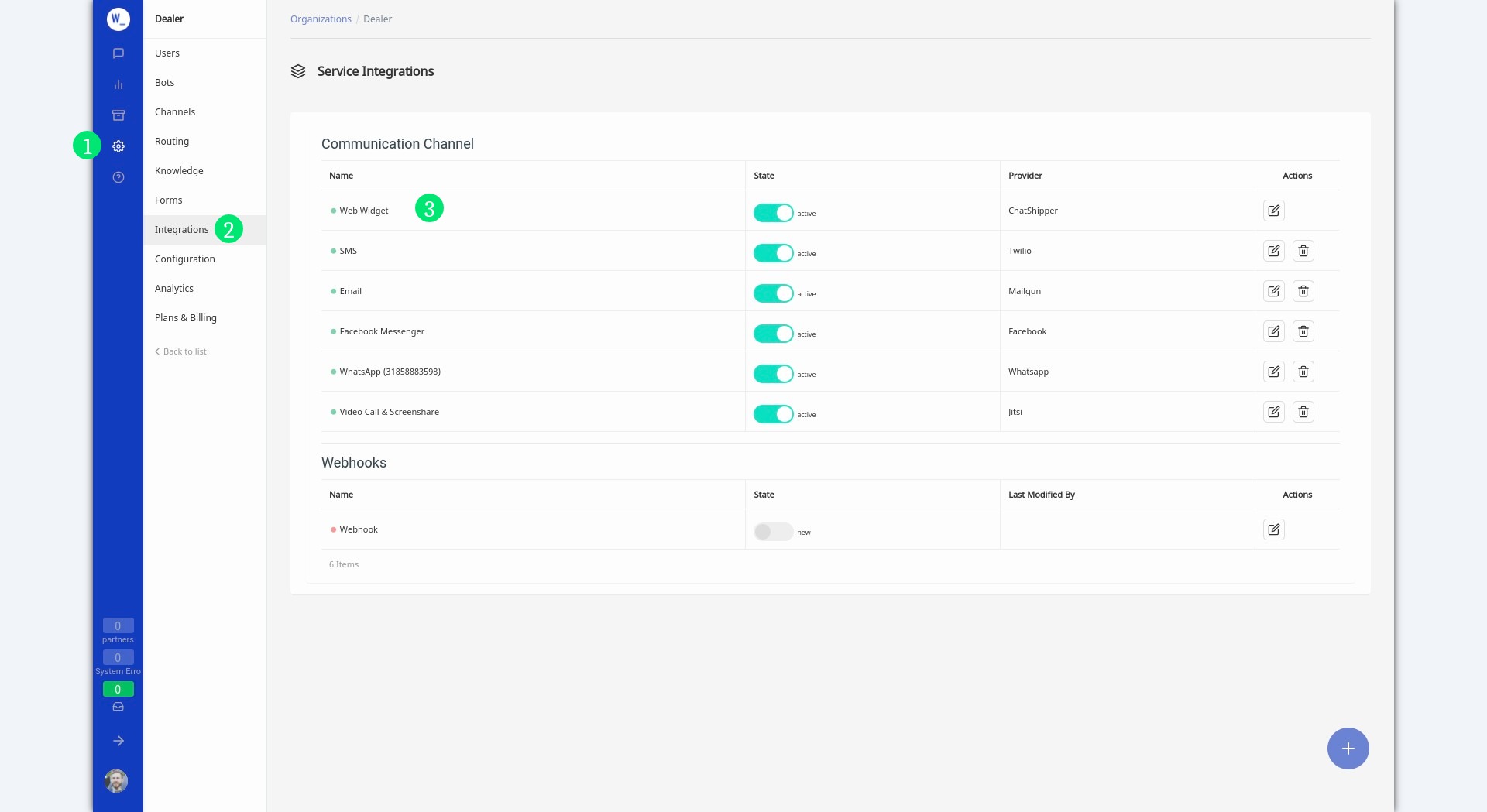 Note that this is only available to account Administrators.
Add the Web1on1 Tag to your website
Copy and paste the Web1on1 tag into your website's <head> section. The tag should be included as high up in the <head> section as possible
Tip: We provide a clean tag as well as a Google Tag Manager tag. But to avoid Adblocker issues and optimize your conversion, we recommend using the clean version.
Send and receive conversations
Load the website that you inserted your Web1on1 Webmessenger tag into. The engagement Button / Bar that you selected will appear. Click on the engagement button and send a message. The message will appear in Web1on1. Clicking / Accepting the conversation in the default Chats-channel" will allow you to respond.
---
---